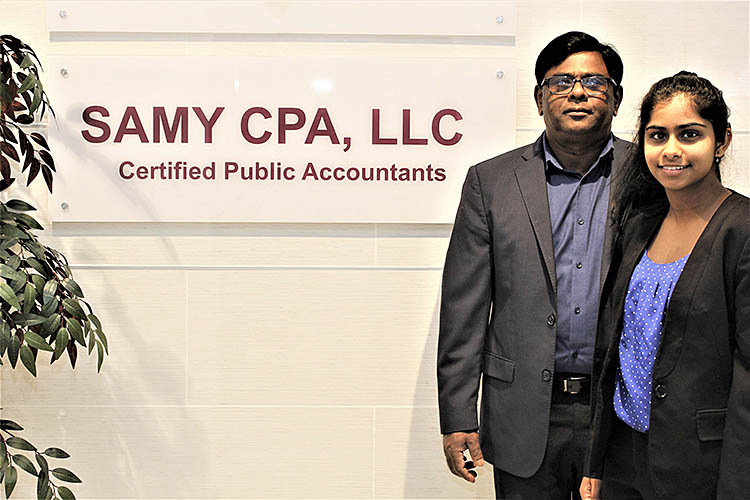 Who We Are
SAMY CPA, LLC is a firm dedicated to providing exceptional and precise accounting service which is hassle free and has minimal time constraints on clients. Our clients are diverse and varied in their fields of expertise and we make sure we cater to their individual needs and strive to give them the best options available tailor made to their unique business structure. Our clientele include businesses as well as individuals statewide. Both are given equal importance and attention. Our clients always come first and their concerns are our priority.

Our services include comprehensive tax planning and preparation, all facets of accounting and bookkeeping, general business advising and other related services.

Established in 2004, SAMY CPA, LLC, has offices in North Brunswick and Lawrenceville in NJ. We have real world experience with dealing with a multitude of issues and concerns in taxation and accounting. We help establish new businesses and specialize in assisting small business with business plans which address their personal and business needs. We offer the best possible advice in the best interest of the individual or organization. We handle anything from reducing tax liability for businesses and imparting the best possible advice on individual tax returns that help the clients to have a comprehensive understanding and aid in managing their finances.

We believe in building long term working relationships based on trust and respect. Our financial and operational guidance will provide you a platform to better structure your quality of life and improve your financial stability.

---
KANDASAMY AYYAPPAN (SAMY), CPA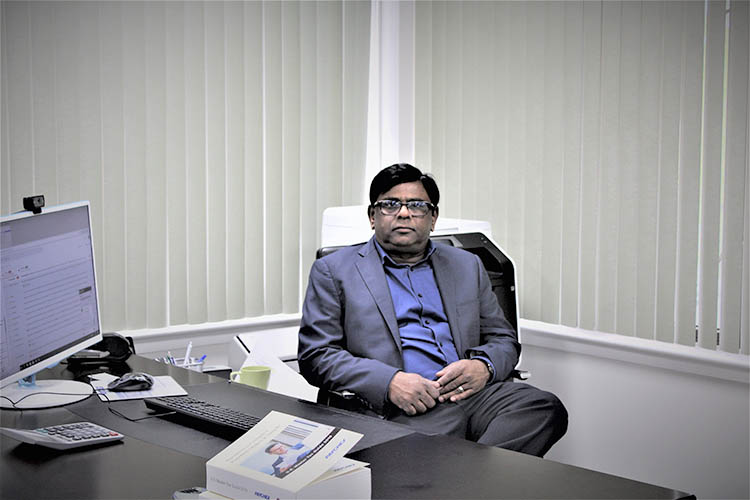 Kandasamy Ayyappan, CPA, more recognizably known as SAMY, is a licensed CPA in the state of New Jersey. He has over 25 years of experience in finance, accounting, costing, taxation and has held advisory roles in domestic and International business. He is a member of the American Institute of Certified Public Accountants as well as the New Jersey State Society of Certified Public Accountants. He earned his Master of Business Administration with a major in accounting, from Madurai Kamaraj University, India and also holds a Master of Science degree from State University of New York (SUNY).
Prior to starting his own CPA firm in 2004, he served as a Controller in a leading Smart Card Manufacturing Industry in NJ. His expertise pans across multi-national companies and large family owned businesses. He has held versatile roles in industries such as Electronic manufacturing, Finance, Diamond Sales & Distribution, Entertainment and Textiles in the Far East countries for more than 11 years.
He also runs a successful software development and consulting firm, an investment holding company based in the US and is a partner in a LED Lights manufacturing unit based in Asia. SAMY has been in the accounting and tax advising business since 2004. He is known for his friendly approach and personalized service to his clients. His clientele includes individuals, small to mid-size companies in diverse industries including service, real estate, construction, retail, health care, Law firm, technology, food industry, automobile and manufacturing. SAMY's background in both public and private accounting gives him a unique perspective into the financial, tax and business needs of his clients. He has 11 years of international work experience in the positions of Financial Manager and Controller which makes him an ideal candidate to handle all your individual and business needs.
For a confidential, cost free consultation, please contact us at (609) 947-2447 and you will find we are the answer to your financial needs and queries.


---
Our Outstanding Talented Team